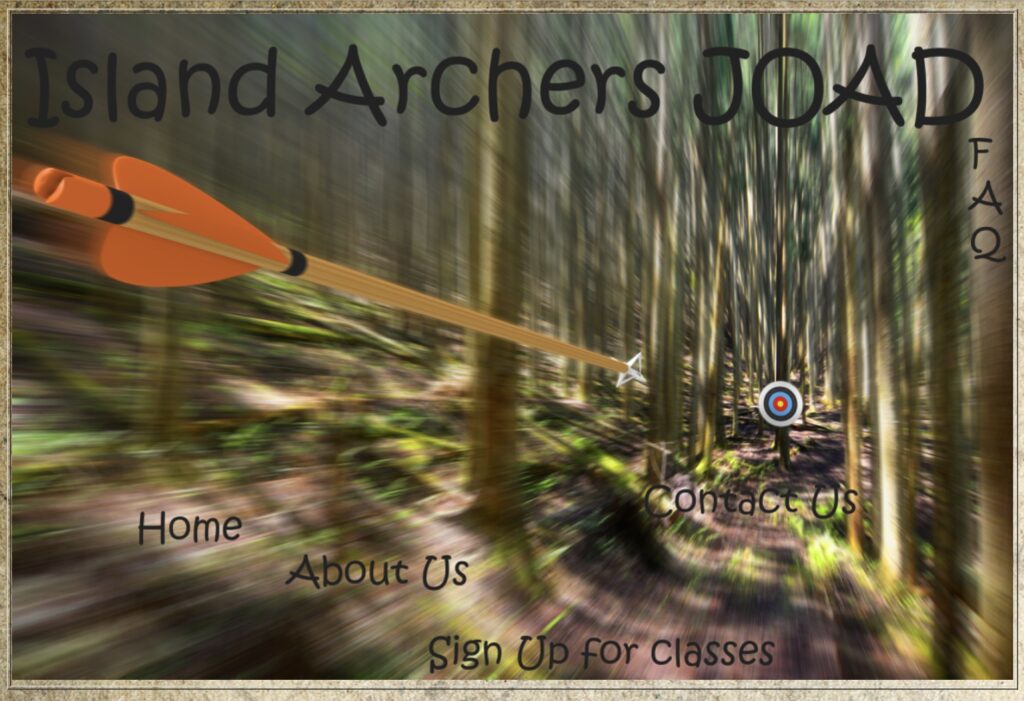 All Archers welcome! Especially beginners who want to become proficient archers!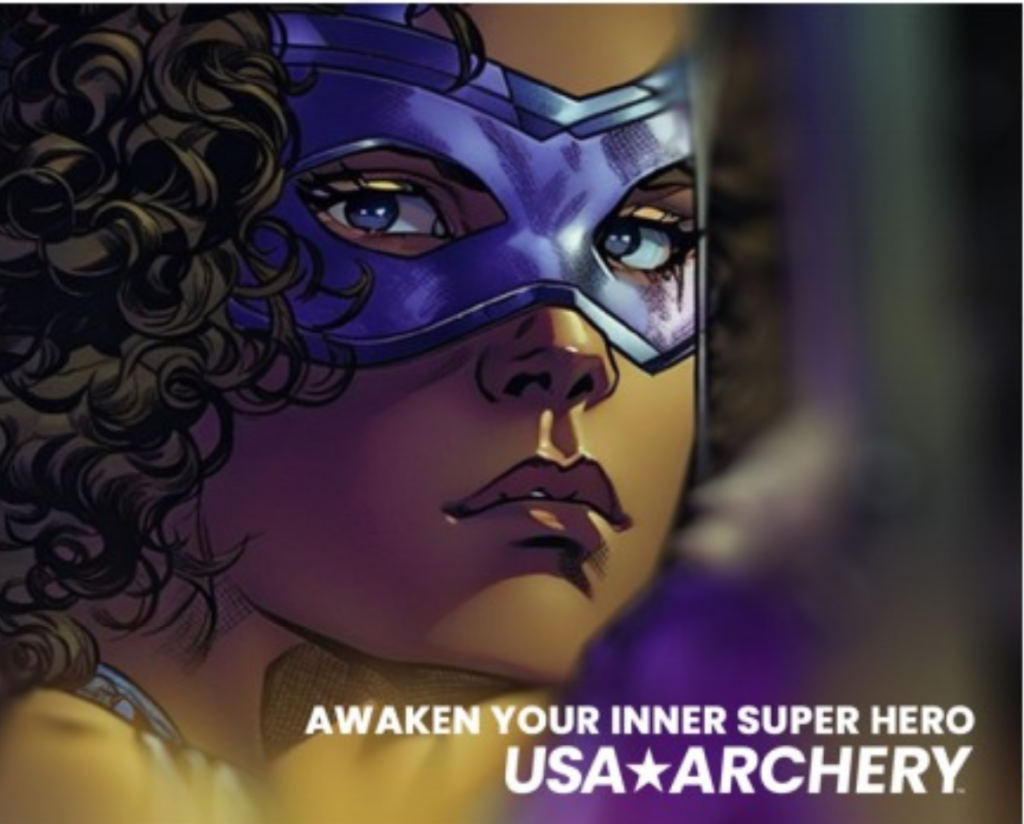 I would like to join your JOAD club!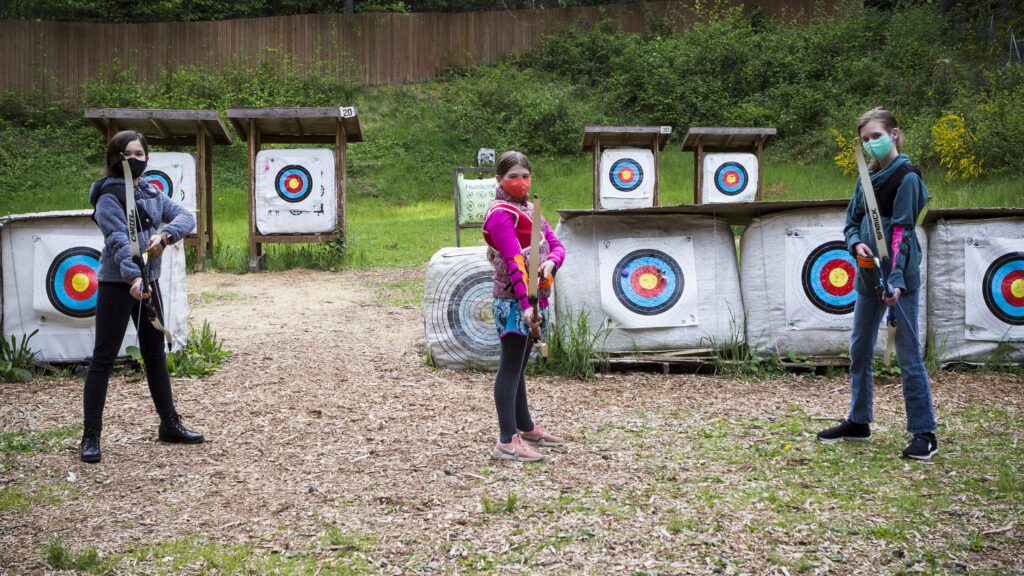 Junior Olympic Archery Development
JOAD is a program of USA Archery that teaches archery to young people and adults, provides great opportunities for awarding achievement, and helps archers to enjoy the sport recreationally or progress to the excitement of competition.
JOAD offers both recurve and compound archers the opportunity to learn range safety and proper shooting technique in an environment that also fosters focus, increased self-confidence, and team building skills. JOAD is open to any youth archer aged 8 to 20 and is designed to grow with the youth archer. Initially JOAD classes teach the fundamentals of proper shooting form, as the young archer develops, they will learn more advanced techniques.
For the current class schedule and registration information please contact Coach Mike.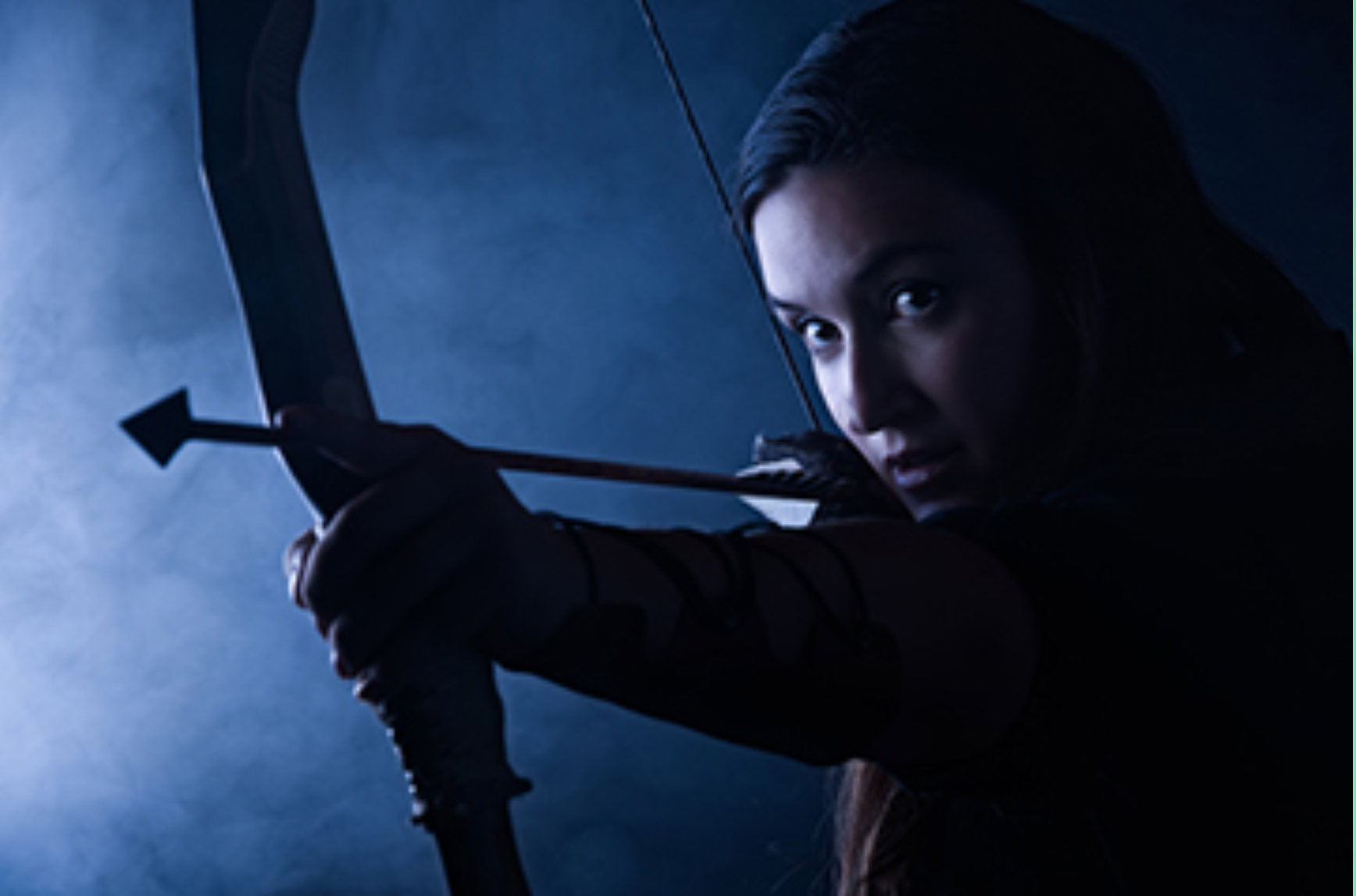 Adult Archery
The Adult Archery Program is a logical "next step" for adult archers pursuing this lifetime sport. Membership in USA Archery's Adult Archery Program provides unique benefits, including the opportunity to make new friends, obtain a great upper-body workout, and the chance to build self-confidence and learn team-building skills.
Whether your interest in archery is purely recreational, or if you want to pursue competition at the local, state, national or international level, USA Archery's Adult Archery Program is designed to help you pursue all that archery has to offer.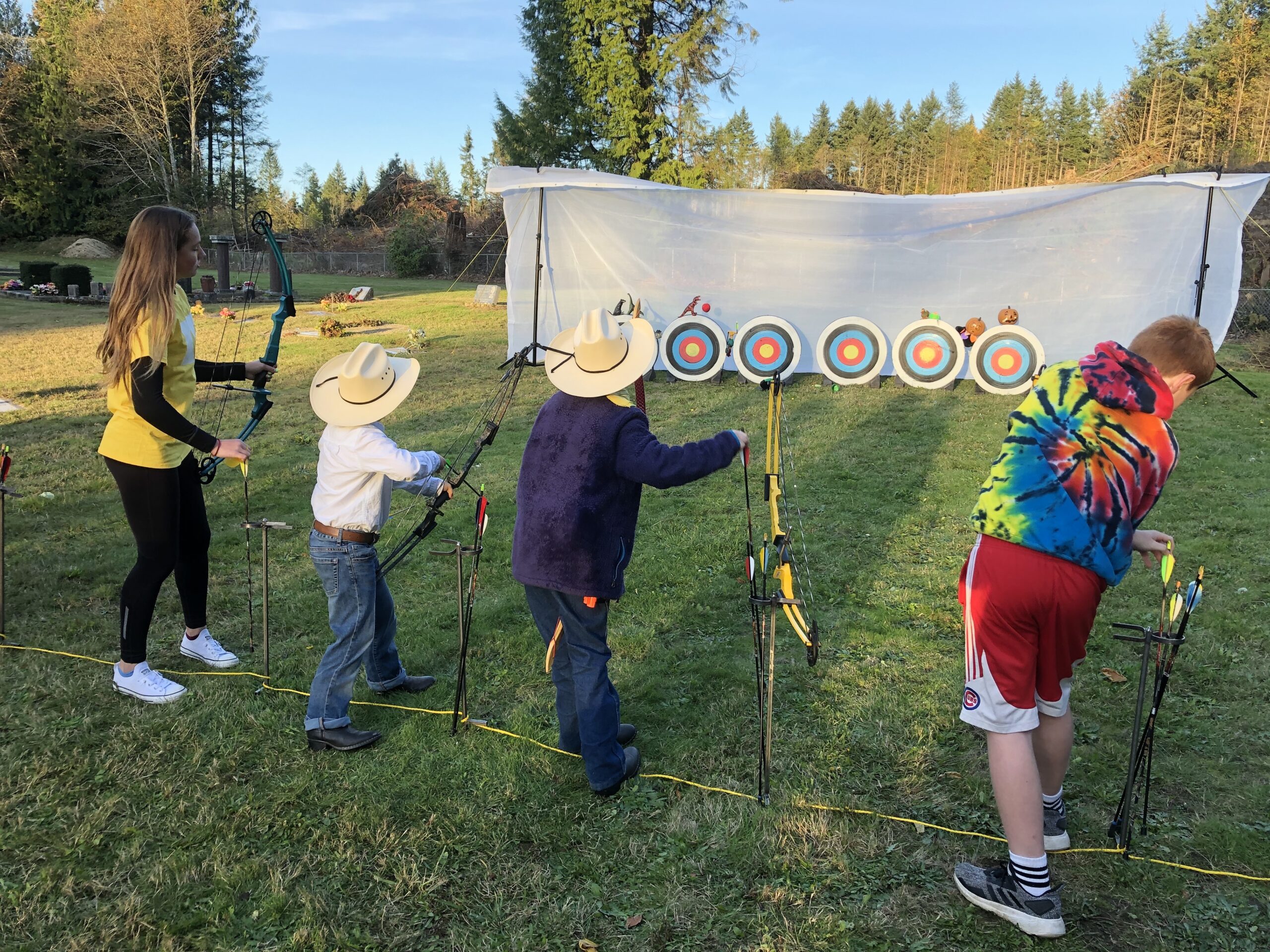 Explore Archery
Explore Archery is an innovative educational program focused on introducing beginners of all ages and abilities to the lifelong sport of archery. It offers a variety of fun program options: team building events, birthday parties, school extras for achievements, family gatherings, Scouting adventures, introduction lessons, etc. We now have an archery trailer so we can bring archery to your backyard. AND we have a portable Archery Video Arcade, where you can shoot moving targets on a black screen: animals, dragons, insects, zombies, PacMan, Alien Invaders, and many more. (this works best indoors however).
Archery Camps
During the Summer we have 4 week long archery camps at which beginners can get an accelerated start in Archery. And experienced archers can more quickly advance in their pin achievements.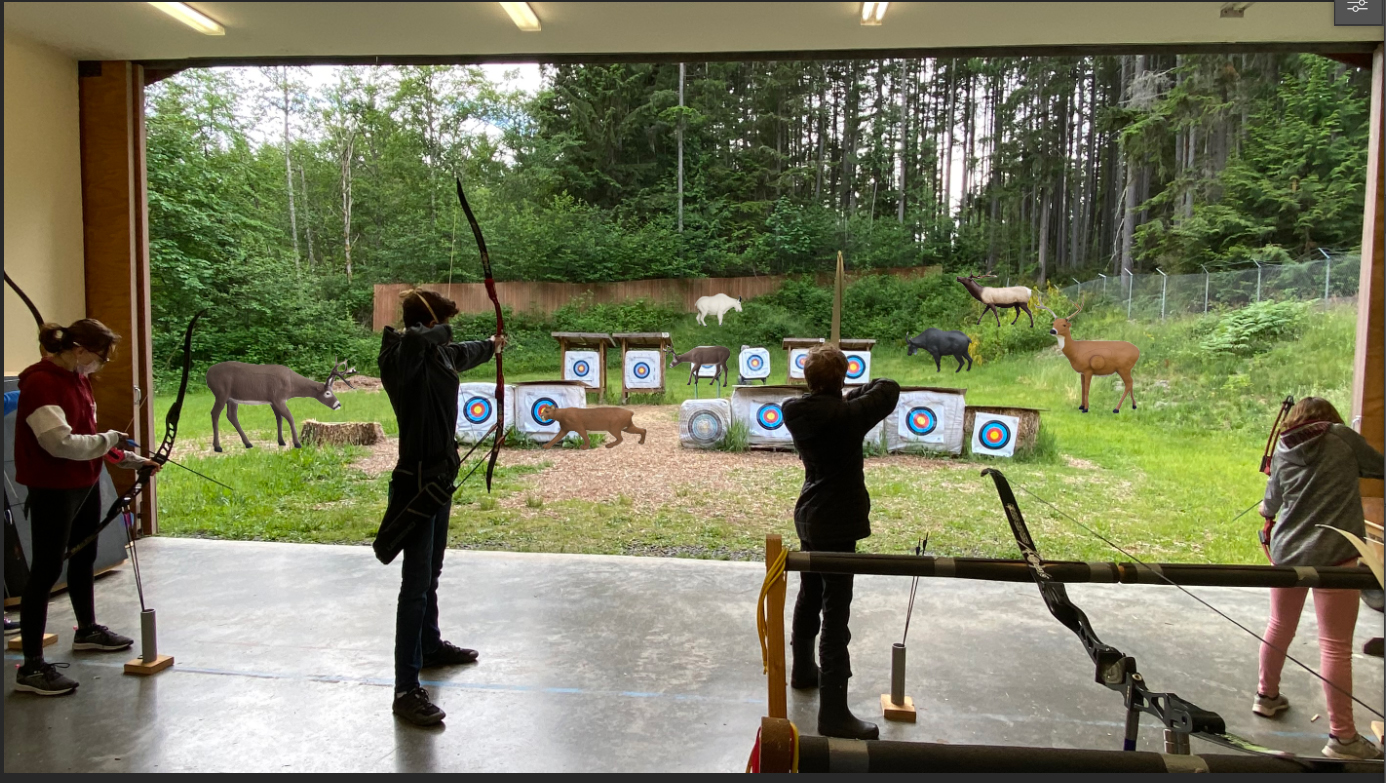 To get started:
Click this link I would like to join your JOAD club!. All equipment is included, 4-5 lessons a month, one pin shoot each month. The base fee is $125/month. If you have your own equipment I will repair your arrows at no charge, and help you setup your equipment correctly at no charge as well. USA Archery membership is required, for insurance reasons. Two signed waivers are needed. One registration form to fill out. I will give you all the details when you write or call.
This is a way of making whatever payment you would like to make to Island Archers: designate the amount, name the archer for whom the payment is being made, choose to make it an autopay each month if you want to, and enter your card info.